Three tier picking rack. Ideal for Tomatoe Growers.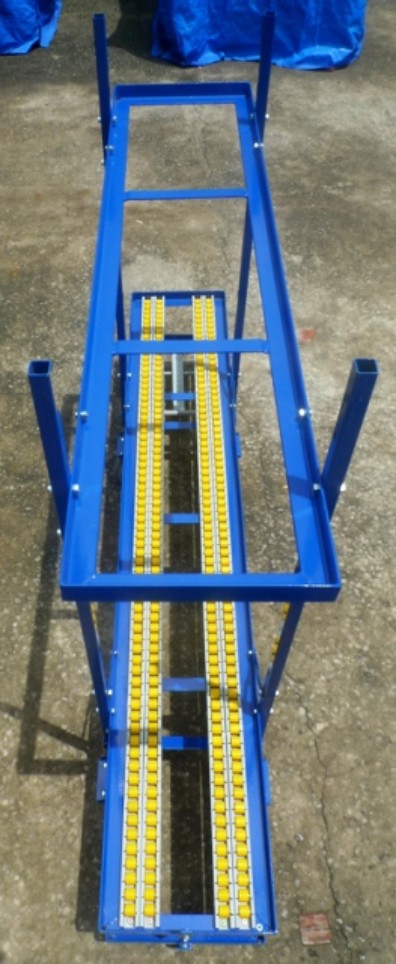 Picking Rack
The Grower's choice for maximizing harvest profits.
Benefits
A fast rack for loading and unloading.

Features
96.5" long, 16.5" wide, 67.75" tall.
Small plastic rollers for easy rolling and minimum vibration.
Retractable hitch with foot release.
Hot Dip Galvanizing over Steel
2" x 5" Colson Casters (standard is 2 fixed, 2 swivel)
Rubber Colson wheels rated at 600 Kg per set standard for easy quiet movement.

Options
Custom Colour Paint
Tow Package
Pipe rail conversions
Standard Sizes
245 cm long, 42 cm wide, 172 cm tall.
96 1/2" long x 16 1/2" wide x 67 3/4" tall
Custom sizes are available on large orders.
Load Limits
1300 pounds (600 kg) per rack
Value Pricing
Decrease the movement of employees by increasing the movement of product to them, creating a more productive /efficient working environment.
For a price delivered to your door please contact us.