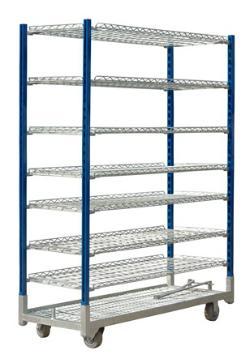 22" x 59" Hook Shelf Rack with Hai My Steel Wire Grid Shelves, Colson Series 4 Casters, tow package and custom paint.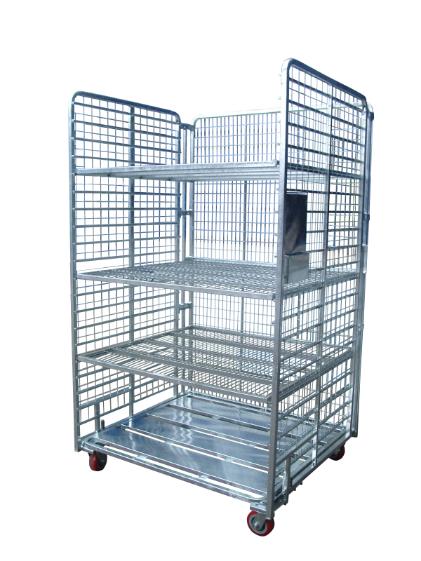 40" x 48" Fold Up Rack in Hot Dip Galvanize, clear coat paint, Colson Casters and document pocket.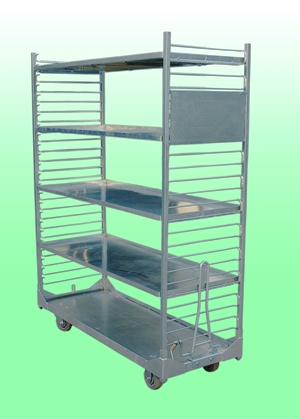 Slide In Shelf rack - Many sizes available.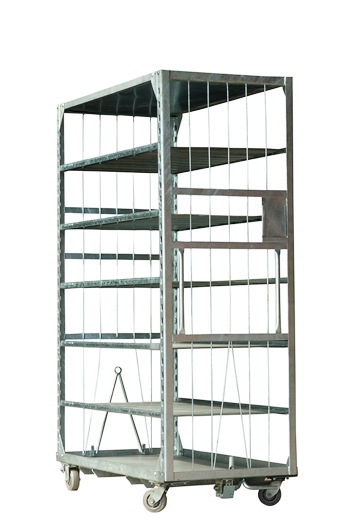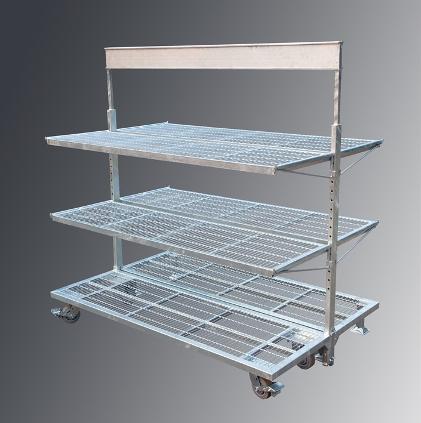 Retail Solutions presenting a professional image to your customers and clients.
Hai My Industries Co. Ltd.
Hai My Industries is an award winning, ISO 9001:2000 accredited, factory manufacturer of carts, shipping racks, display racks, shopping carts and greenhouse steel components. Hai My Industries have been producing products since 1998. We have sold products from Australia to Southeast Asia, Denmark, Norway and across North America.
Our State of the art manufacturing in is done in Binh Duong Province - Vietnam
We offer the widest variety of racks, in the greatest number of sizes available in the industry.
Colson Casters® are used for the best balance between rack life and value.
Uses for our products:
Agricultural shipping solutions
Bottling company shipping solutions
Transporting plants and other delicate materials
Benefits:
Reduction of wood and paper waste
Racks can be reused for many years
Steel can be easily recycled
Minimize product handling
Maximize transport capacity = fuel savings
Save time loading and unloading.
Options - Please see the links below for product specific solutions for your business.
Hook In Shelf Rack - Medium Duty
Hook In Shelf Rack - Heavy Duty
Custom Built Solutions inquiries are welcome.
Prompt quotes by email at mailto:viroglobal@haimy.com or click on contact us.