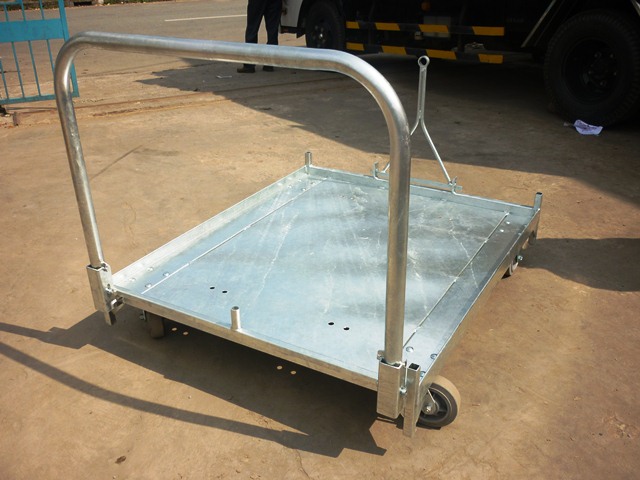 Pallet Dollie with handle and tow package. This model has a solid sheet steel base.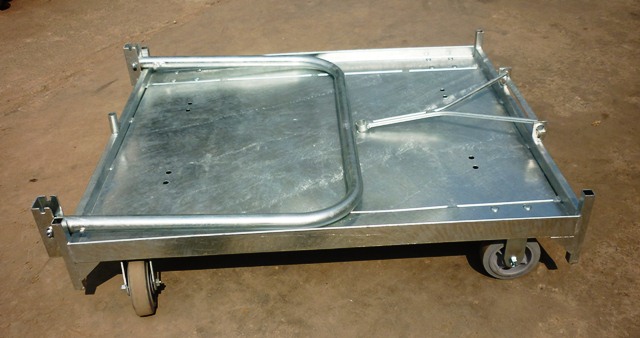 Handle and hitch fold away for easy stacking.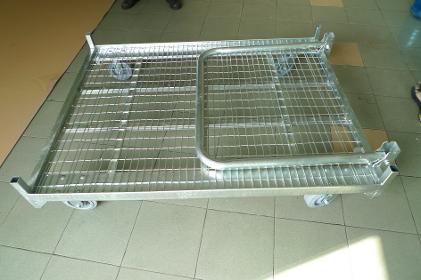 Wire Grid base without tow package option
Pallet Dollies
The efficient way to move pallets on flat surfaces without the use of pallet jacks.
Benefits
Move one pallet by hand or ten in a train. Reduces fuel use rather than moving single pallets with a fork lift.
Features
40" x 48" Hot Dip Galvanizing over Steel
Folding Handle
Tow Package
Options
Stainless Steel is available
Solid Sheet Steel Base
Wire Grid Base
Wheels will be chosen according to your load requirements and floor type. Many types of wheels are available from Cast Iron to Pneumatic. Over 400 wheel options.
Standard Size
42" x 50"
Custom sizes are available on large orders.
Load Limits
2200 pounds (1000 kg) per dollie
Value Pricing
This product is best for high volume warehouses.
For a price delivered to your door please contact us.