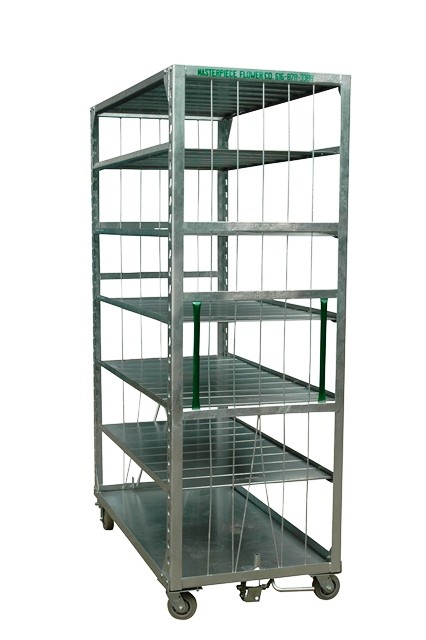 Heavy Duty Rack ideal for material handling in a factory environment.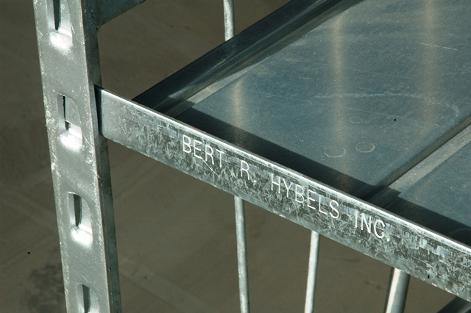 Heavy Gauge Steel Construction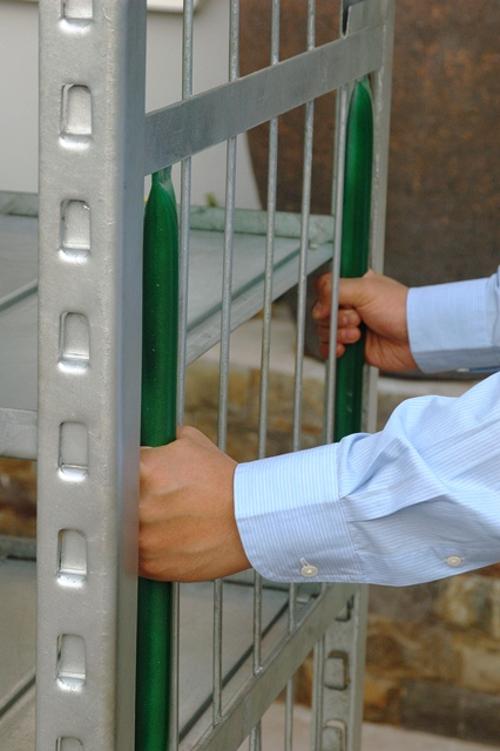 Safety Handles keeping fingers out of harms way.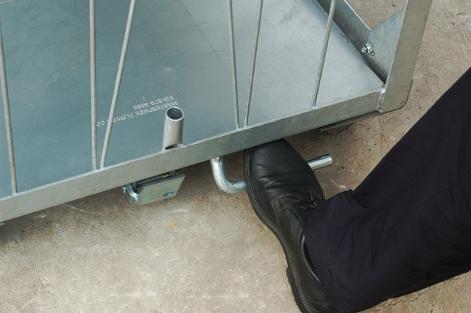 Foot Brake option is available on any style of rack.
Standard paint option images - Please be advised that theses samples are taken from the paint manufacture's images. How your computer displays these images will differ from the finished painted product. The best match is with a painted sample to evaluate the surface of material and lighting conditions. RAL Codes (Universal codes used by paint producers) are viewable by hovering your mouse over the shade. Custom shares are available.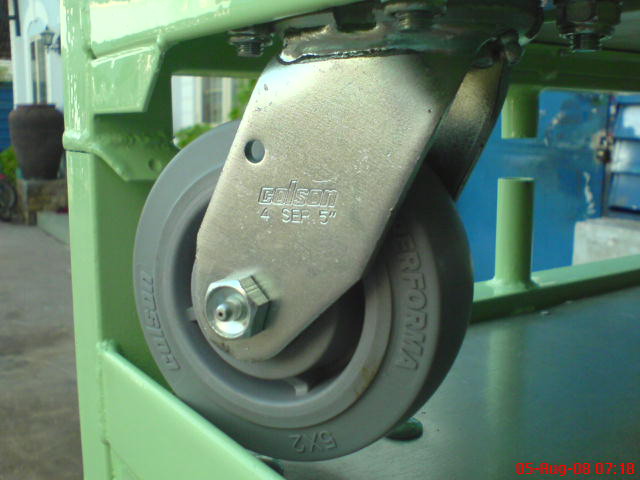 Colson Casters Series 4 - 2" x 5" our standard rolling solution. Over 400 wheel options are avaiable. What do you need your wheel to do? We have the solution.
Hook Shelf - Heavy Duty
This Rack is designed for the master mover.
Benefits
The heavy duty construction guarantees many years of use. Ideal for third party shipping where rough handling may be expected.
Features
Heavy gauge steel construction
Hot Dip galvanizing over steel
2" x 5" Series 4 Colson Casters (upgrades available)
Adjustable shelves
Tow Package
Safety Handles

Options
Shelves and base available in:
Steel Wire Grid
Solid Sheet Steel
Expanded Metal
Custom Colour Paint
Brake
Many Wheel Options available
Height standard at 77", custom lengths are welcome on large orders
Number of shelves is customizable.
Fork Lift Guides
Name Tags
Name Engraved
RFID tags
Standard Sizes
24" x 67"
26" x 68"

Other common Sizes
22" x 63 1/2"
31" x 44"
44" x 44"
40" x 48"
and 44" x 48"
Custom sizes are available on large orders.
Load Limits
150 pounds (65 kg) per shelf
2200 pounds (1000 kg) per rack
Value Pricing
This rack handles medium to heavy loads, allowing a large amount of product to be moved with minimal effort.
Move from the floor to the truck, to the docks with ease.
Suitable for indoor/outdoor use. This rack is not recommended when there is a high risk of loss.
You can expect many years of dependable use from this rack.
For a price delivered to your door please contact us.