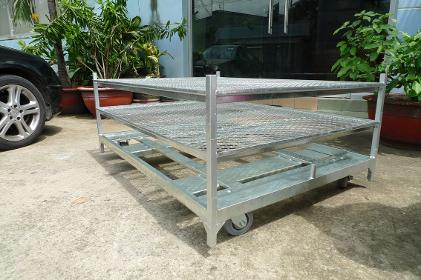 Grow 'N Go system from base to rack.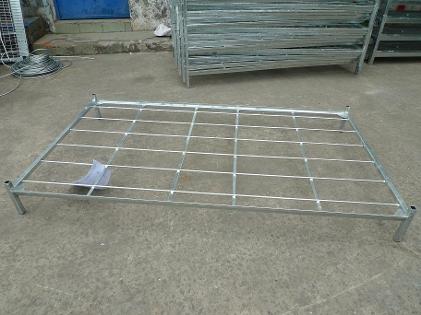 This Wire Rod rack is a great, economical option and light weight.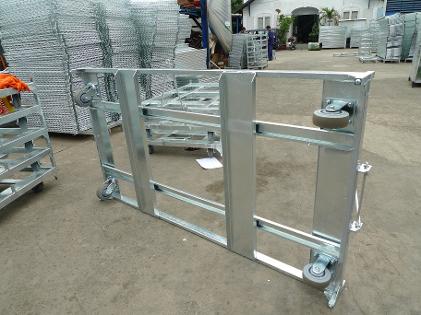 This is the heart of our Grow 'N Grow system. A single base can move as many racks as you see fit. This side view allows you to see it's sturdy construction.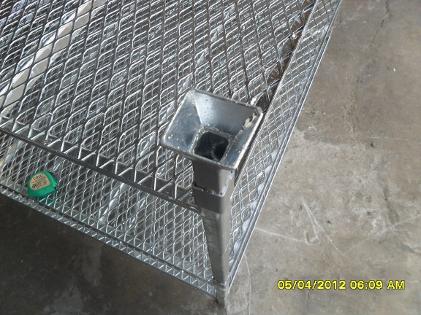 These easy guide extension posts make it easy to stack multiple racks. They are available in any length required.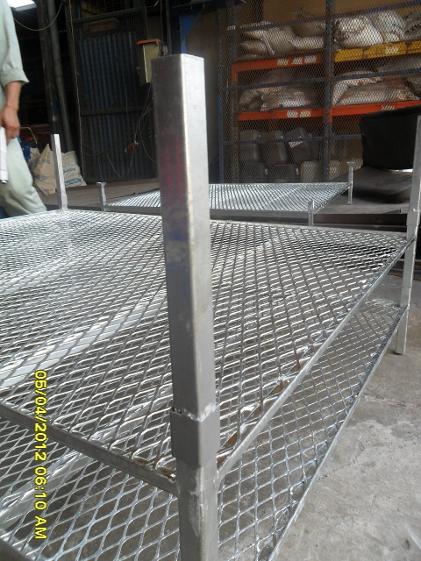 This Image shows expanded metal shelves, and our standard shelf spacers. They are also available in any length required.
Grow 'N Go system
It works exactly as it sounds. Grow your product on these racks, then stack them and move them right out the door.
Benefits
Free yourself from moving product over and over, potentially damaging goods along the way.
Features
Heavy gauge steel construction
Hot Dip galvanizing over steel
2" x 5" Series 4 Colson Casters with upgrades available
Adjustable heights
Options
Racks are available in:
Steel Wire Grid
Solid Sheet Steel
Expanded Metal
Custom Colour Paint
Brake
Many Wheel Options available
Fork Lift Guides
Name Tags
Bar Code
Name Engraving
Customized shelf spacers in any number required
Load Limits
220 pounds (100 kg) per shelf
2200 pounds (1000 kg) per rack
Value Pricing
Save time and money from moving products multiple times. This system minimalizes risk of damaging product, moving it safely and securely. This rack is best for Medium to heavy loads. Suitable for indoor and outdoor use. You can expect many years of dependable use from this rack and Colson Casters.
For a price delivered to your door please contact us.