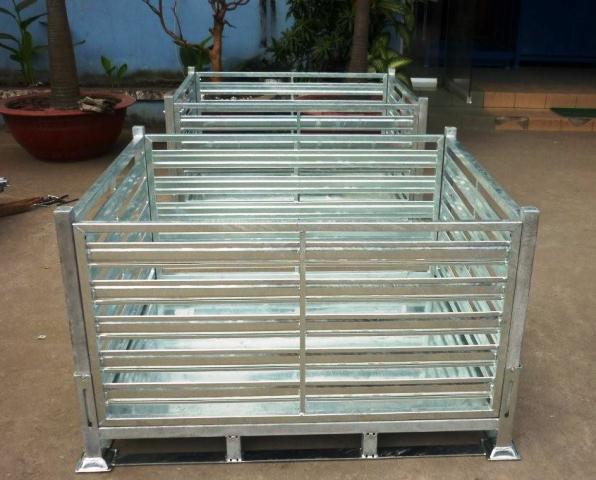 40" x 48" Steel Orchard Bin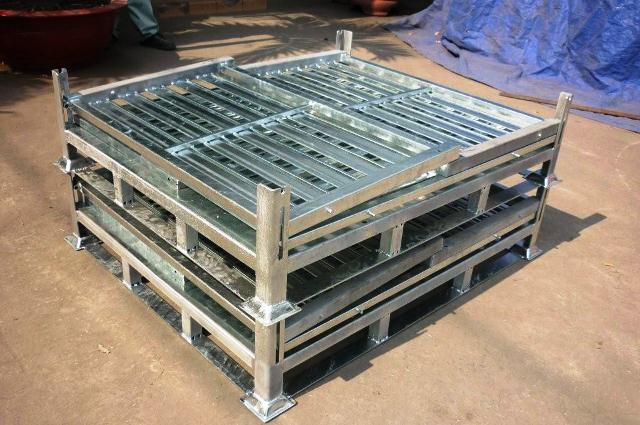 Folds for compact storage, Image above shows 2 racks stacked.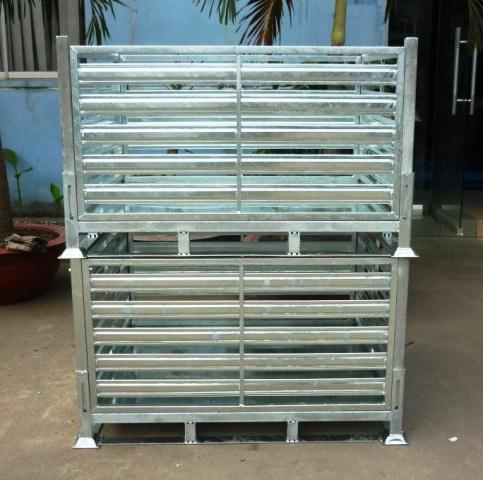 Stacks securely for maximum loads. Easily sanitized.
Orchard Bins
The Grower's choice for maximizing protection of your harvest and saving space.
Benefits
The longest lasting, extremely durable, and food safe shipping solution for bulk produce.
The Hai My Bin folds down when empty for easy storage.
Features
40" x 48" x 30" Hot Dip Galvanizing over Steel

Options
Stainless Steel is also available
Standard Sizes
40" x 48" x 30"
Custom sizes are available on large orders.
Load Limits
2200 pounds (1000 kg) per bin
Value Pricing
This is a great product, simplifying storage and/or shipping of a product for high yield growers.
For a price delivered to your door please contact us.