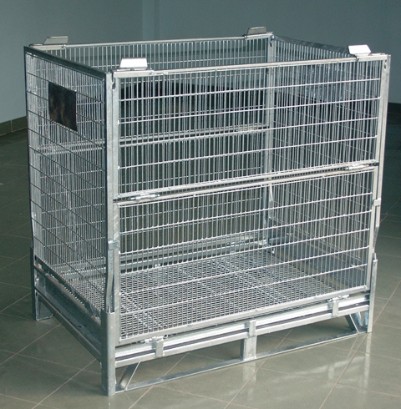 40" x 48" x 40" Wire Storage Bin with folding front wall.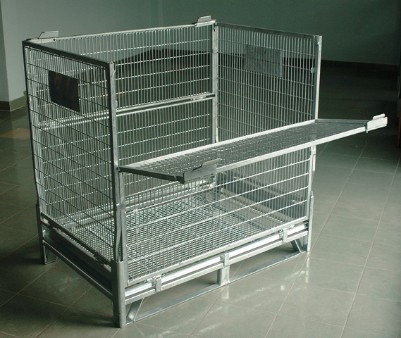 Front Wall option for easy loading / unloading or retail display.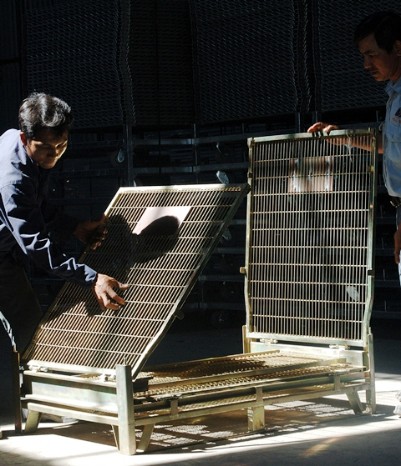 Folds down to under 12" total height.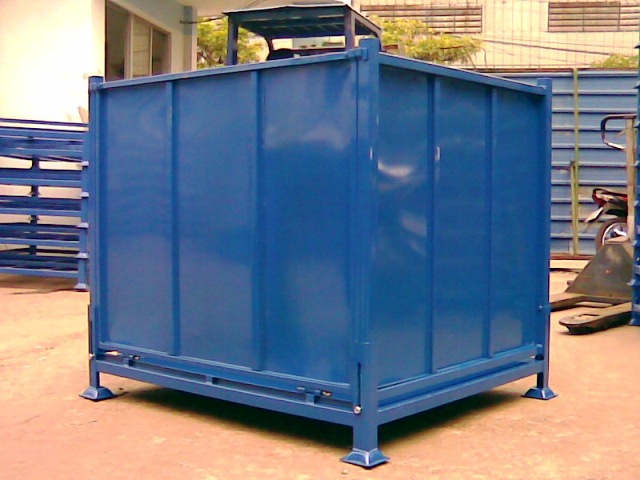 40" x 48" x 40" Solid Sheet Steel Storage Bin.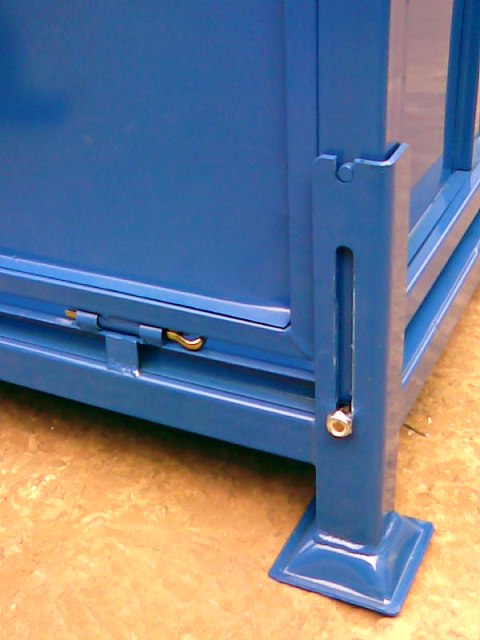 Highly engineered for easy folding for return shipping and storage. Note the foot for easy stacking on another Hai My Bin.
Steel Storage/Shipping Bins
An efficient way to move bulk product.
Benefits
Bins fold for easy return shipping and storage. Reduce or eliminate packaging when shipping in bulk.
Features
Hot Dip Galvanizing over Steel

Options
Powder Coat Paint over Steel
Wire Walls or Sheet Steel
Folding Front and Rear Walls
Name plate
Standard Size
40" x 48" x 40"
Custom sizes are available on large orders.
Load Limits
2200 pounds (1000 kg) per bin
Value Pricing
These bins will last for years with repeat usage.
For a price delivered to your door please contact us.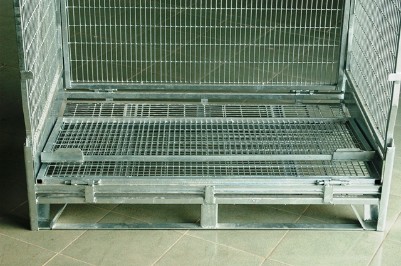 Front wall folded flat for illustration.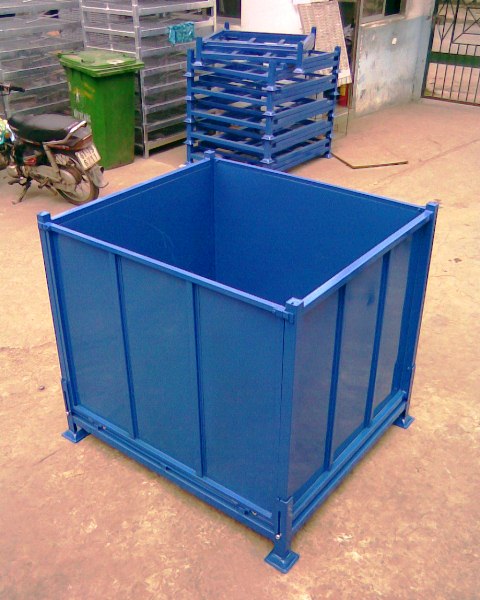 Highly engineered shipping solutions by Hai My Industries and Viro Global Trade Inc. We can custom build the ideal solution for you.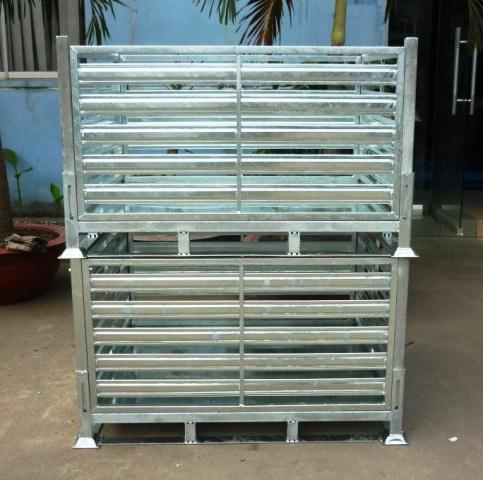 Orchard Bins and food handling bins are available.